Chennai Sangamam Festival
Chennai Sangamam is a festival that happens in chennai to showcase the local folk art of tamilnadu.
It is the platform for local performers from across the state to come together and perform in front of the city audience.
For a week long celebration that happens across chennai, in different parts of the city, these performers in various groups showcase their talent.
There will be grand finale on the last day which happens at a bigger open venue like Elliots beach.
Some of the best of city artists perform alongside the folk artist and its a treat to watch and hear them playing in sync.

---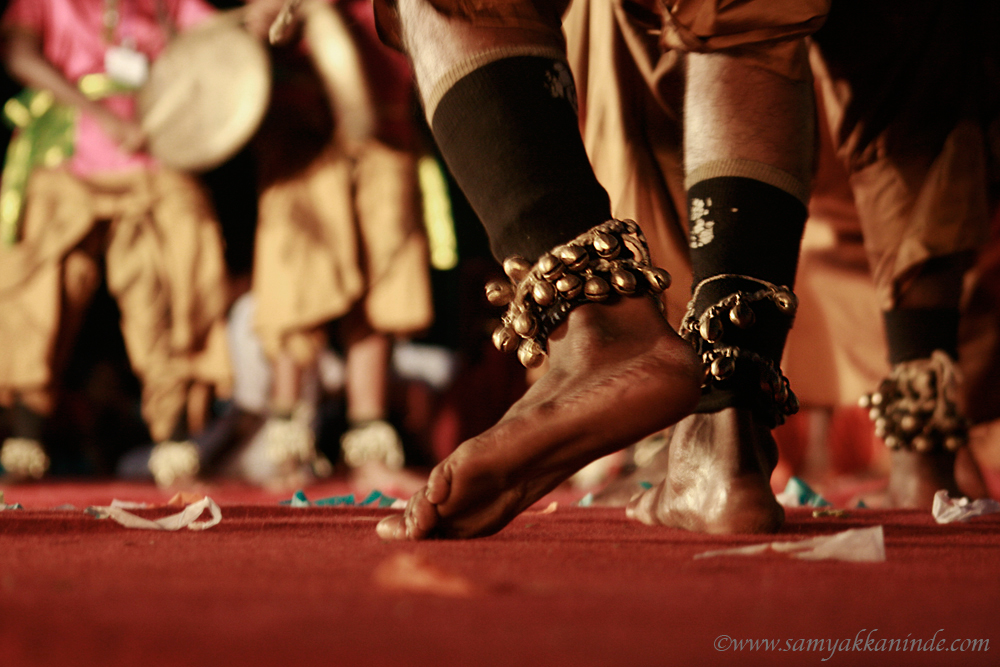 1. The delicate balance.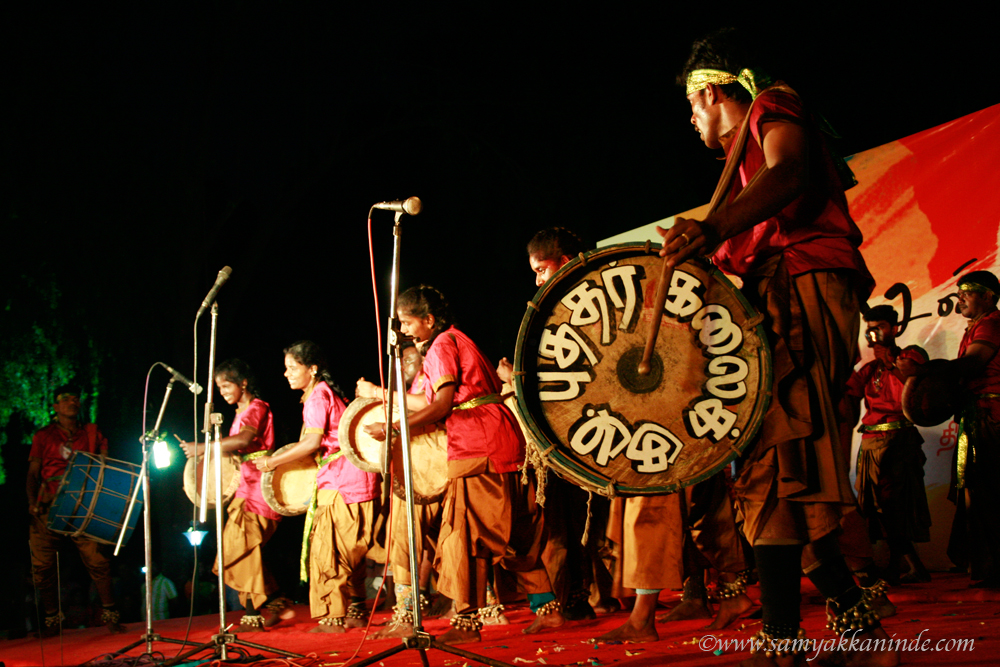 2. The drum players.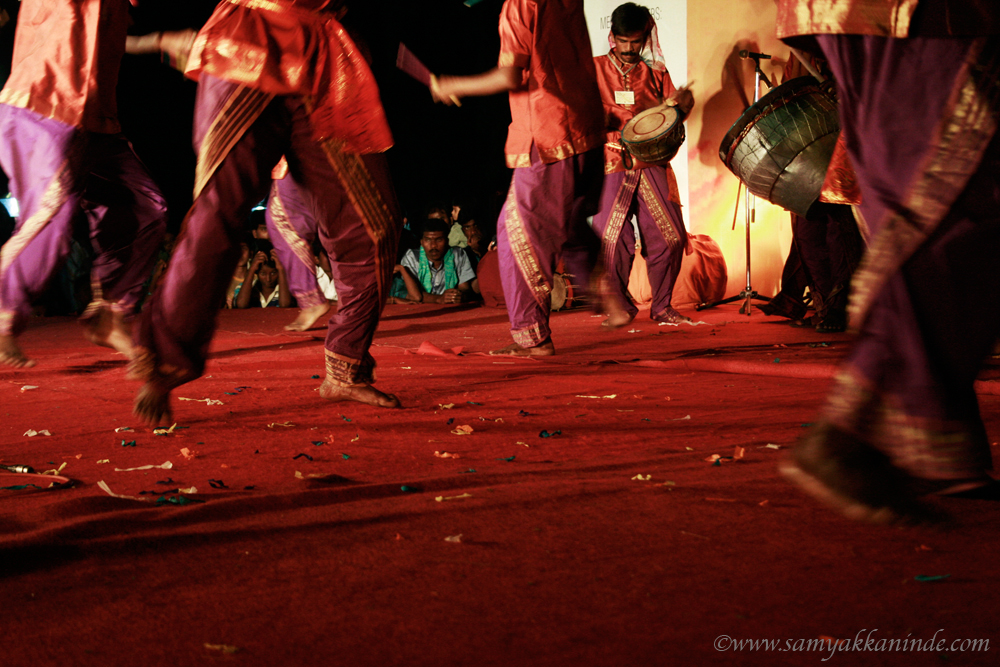 3. The whistle dancers who perform very fast and synchronise with their captain who will be blowing a whitle.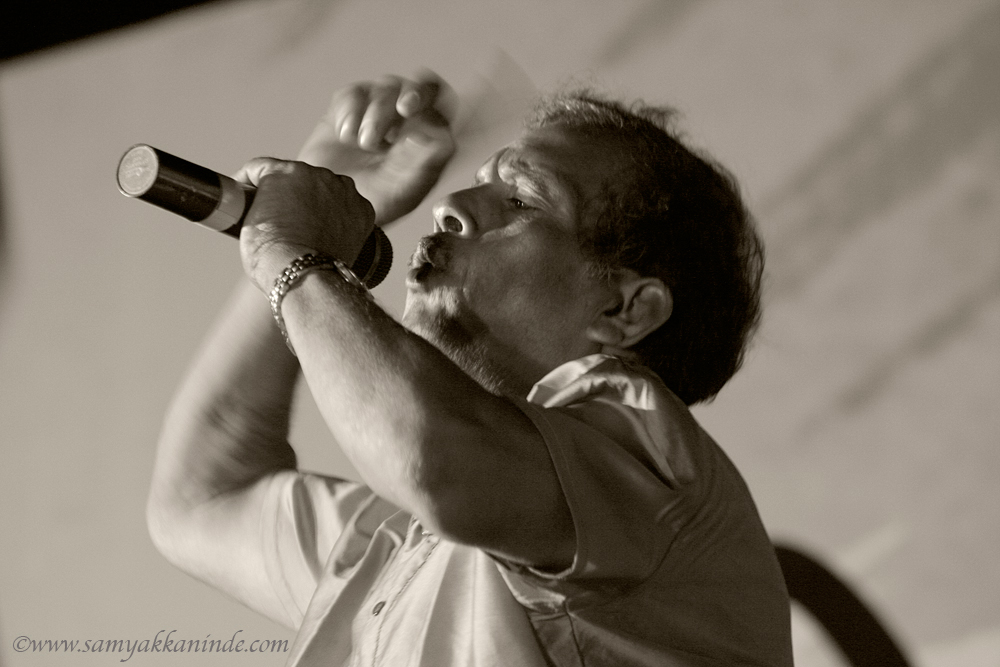 4. A Folk singer fully soaked into his song.
5. The artists get their 2 minute fame in the backstage where people go and appreciate their work. Young children here shaking hands with artists.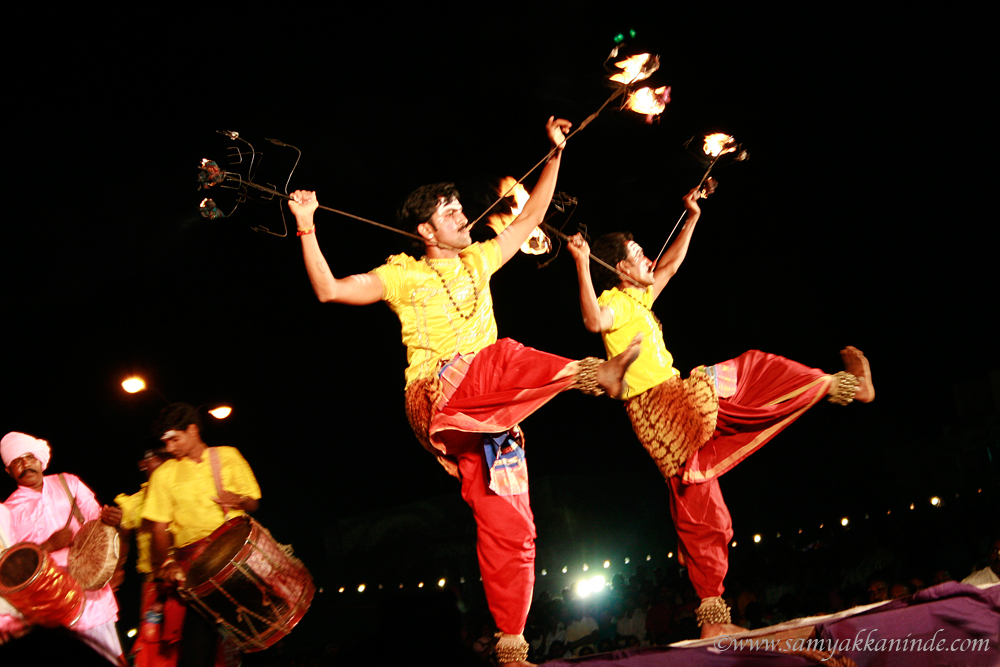 6. The folk art dying in most part of india, these artists are literally playing with fire to keep it alive.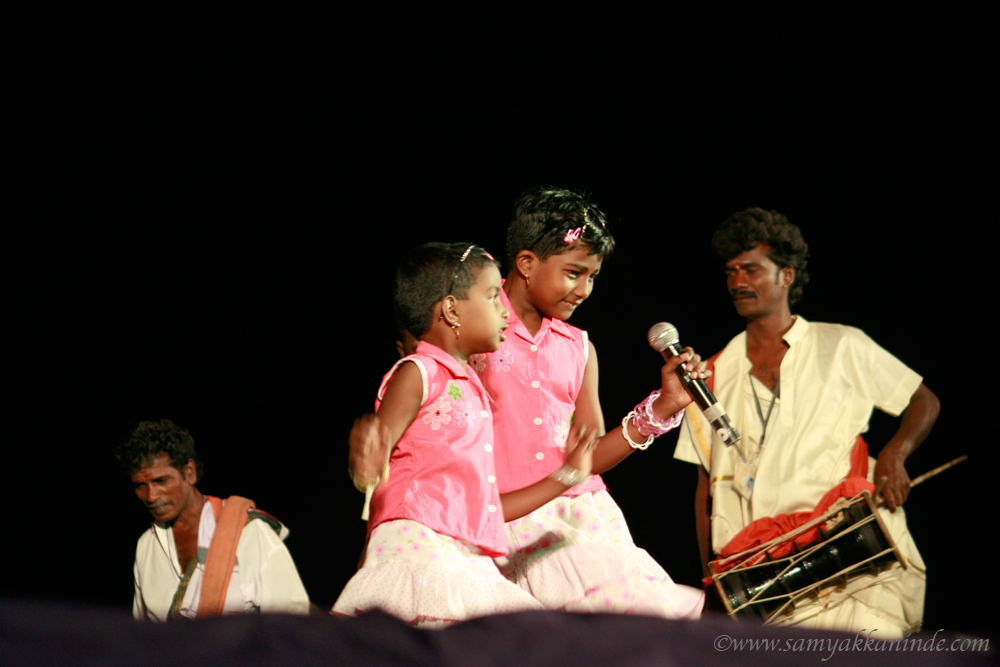 7. These 2 sweet youngest performers came on the stage and moved the crowd of more than thousand people with their folk singing.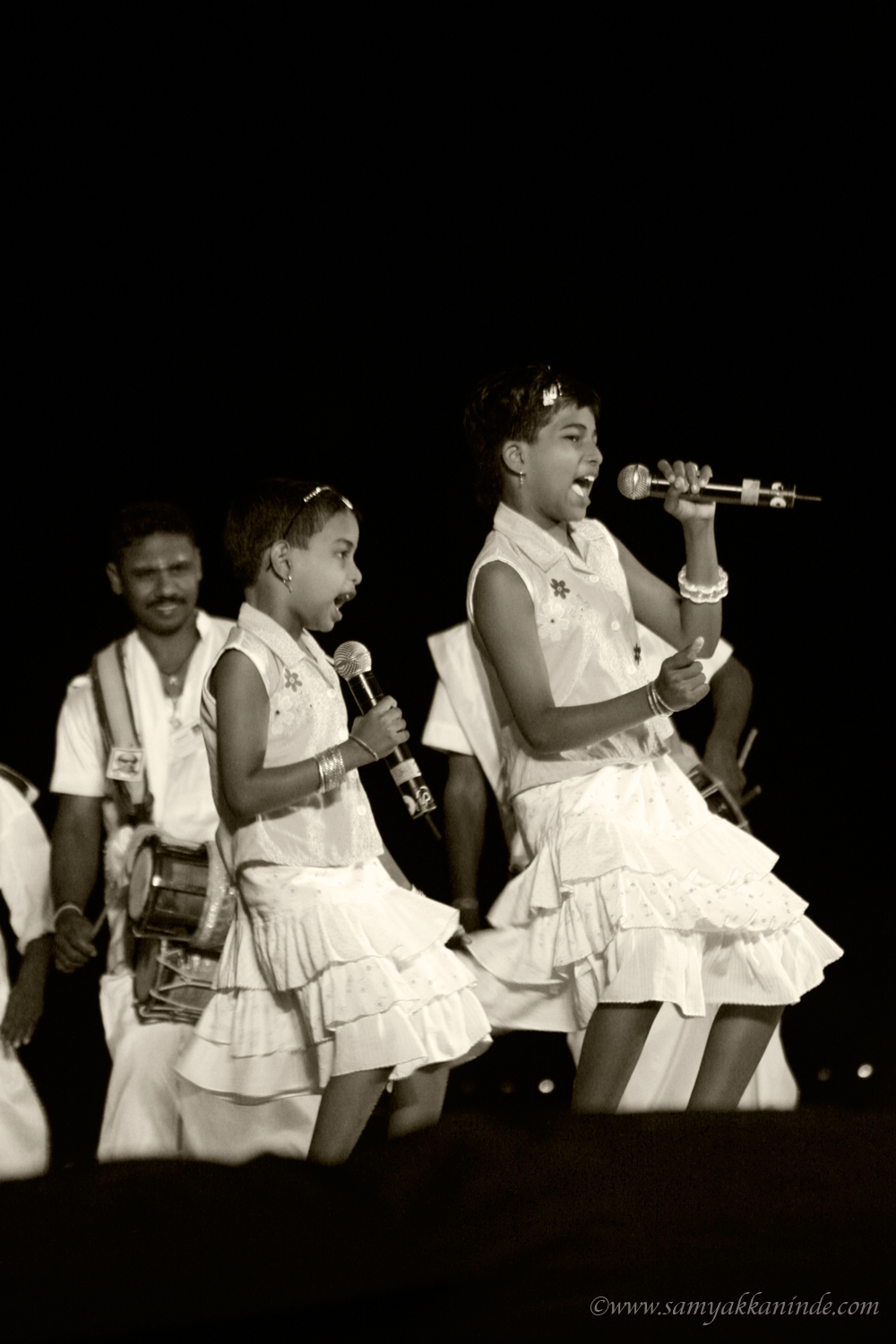 8. What confidence they had to play and dance in front of such a large crowd.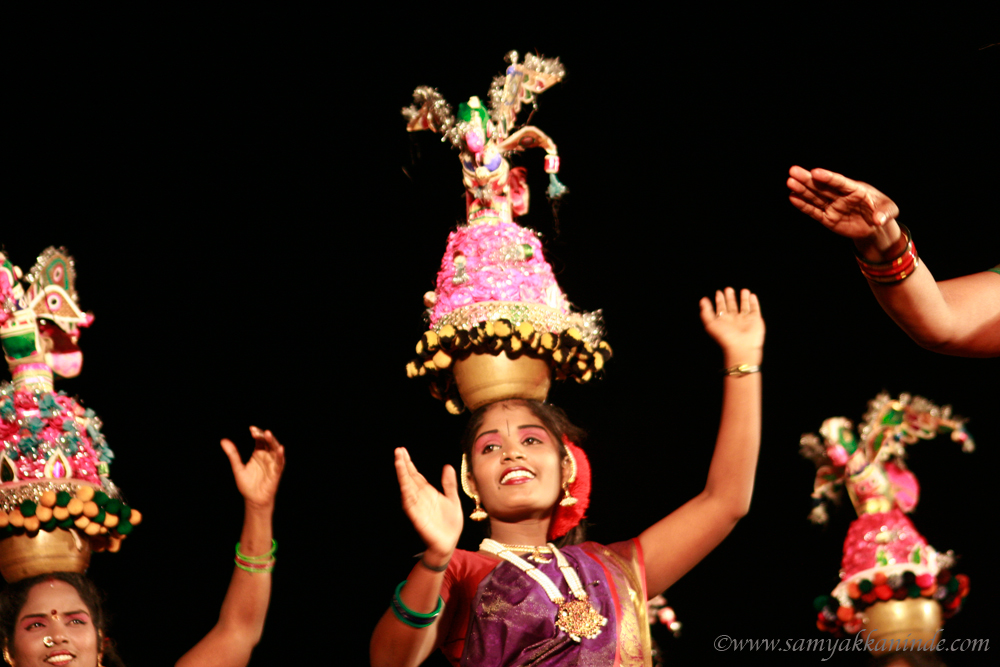 9. The balancing act in one of the performances.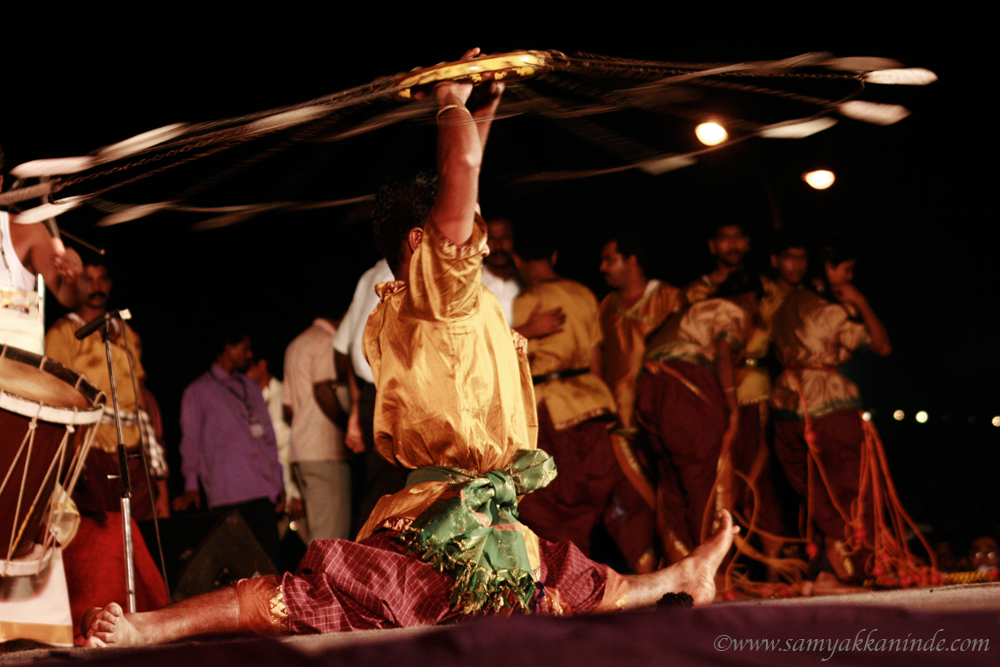 10. The artist showing his skills of rotating the wheel.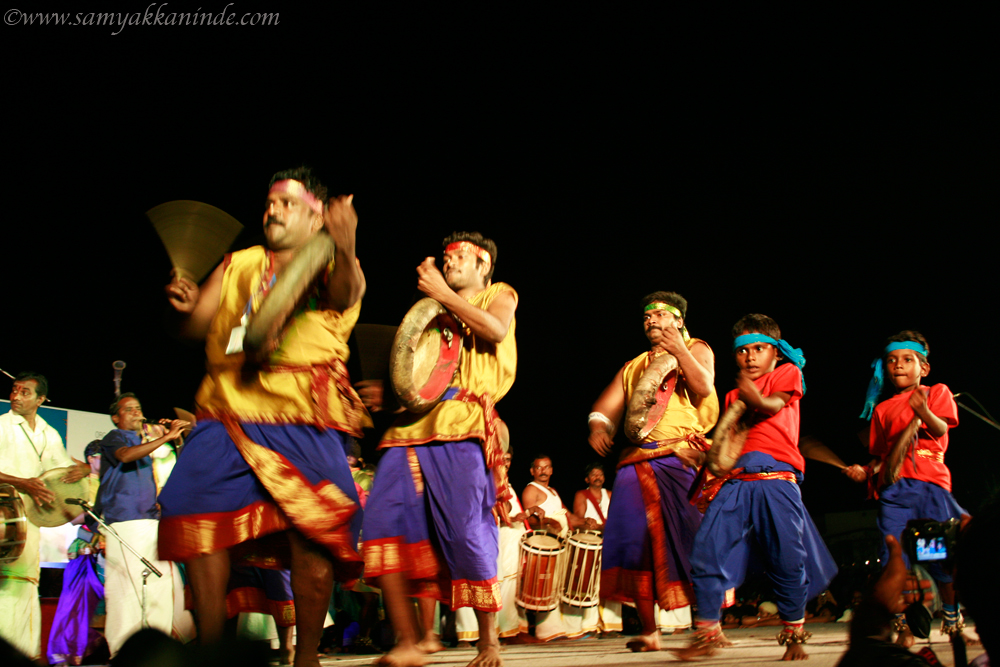 11. The young drummers made a dashing entry and the crowd went mad to the tune and beats.
12. The master percussionists performing at the grand finale. He made an old suitcase his percssion.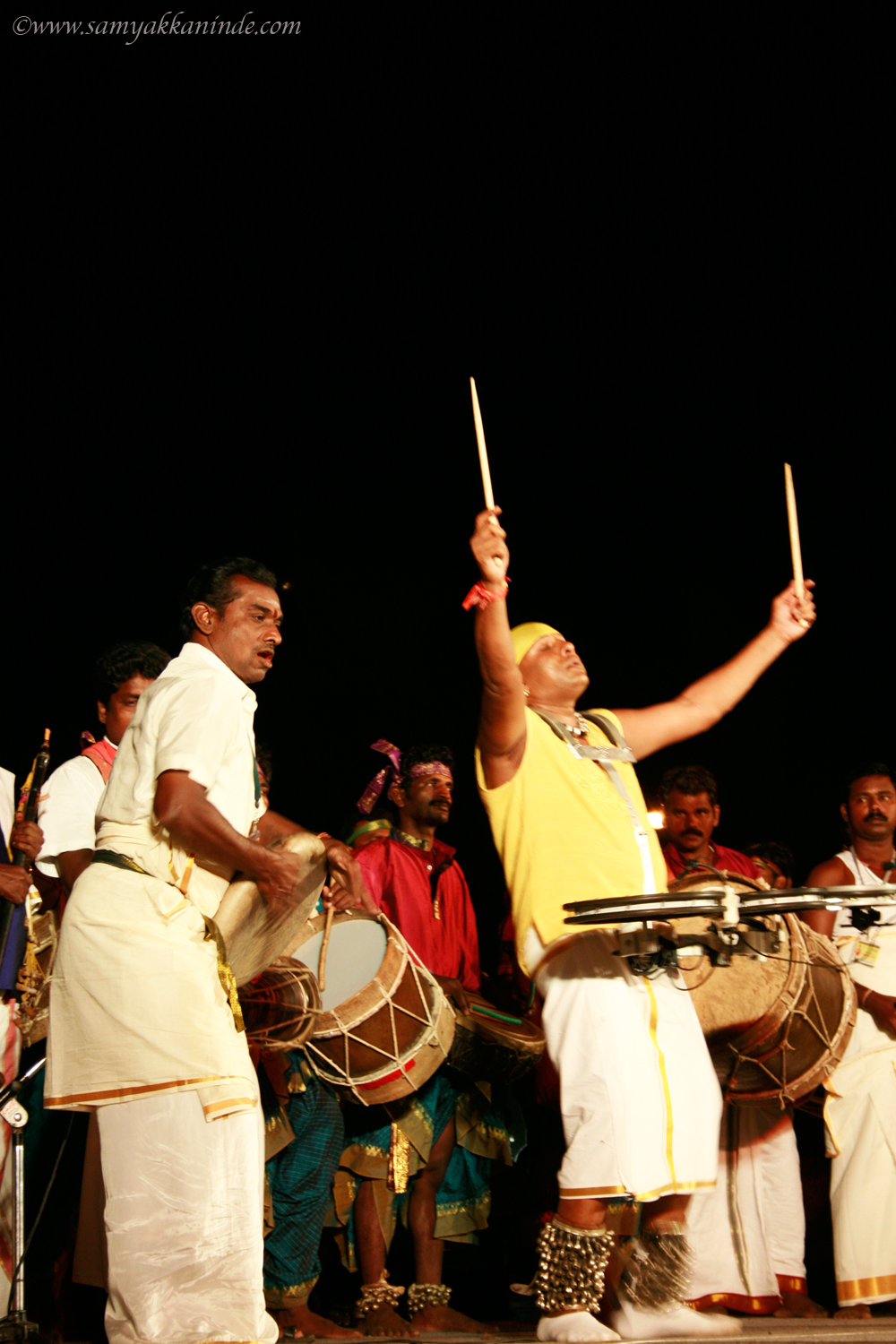 13. Even sivamani was in bliss enjoying the beats from folks.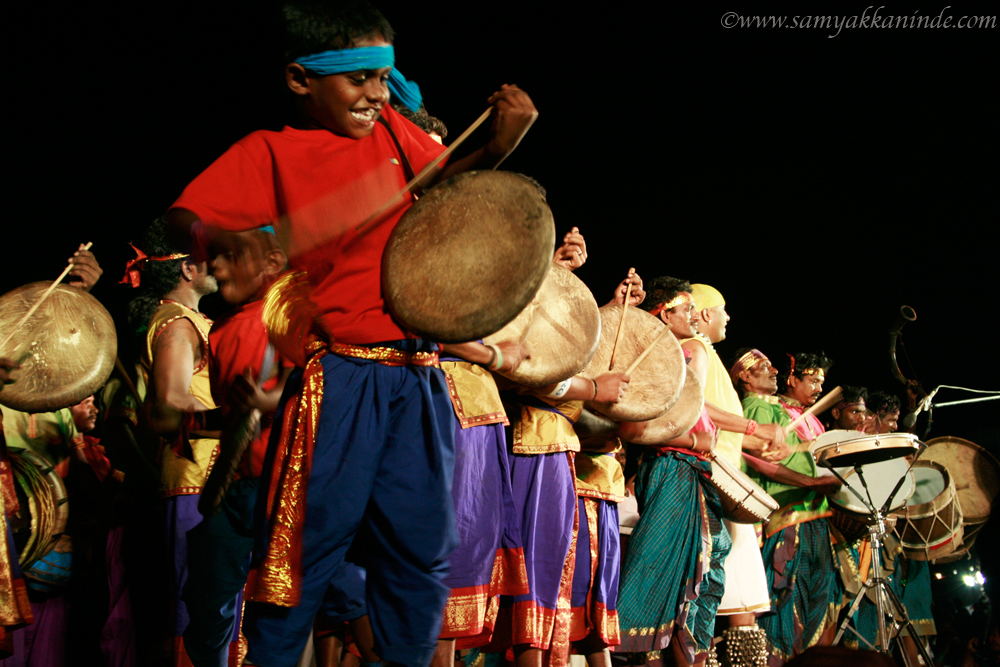 14. In the grand finale, every group came on stage and performed a live orchestra managed by Sivamani.
Do not forget to write about how you liked them below. Thanks for the time spent here.