Samyak Kaninde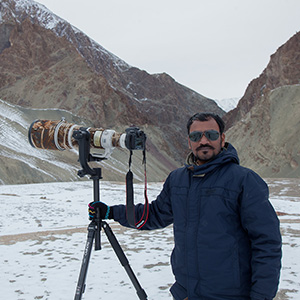 Thank You for spending your time browsing through the pages and images I put it up here.
On many of the treks into the eastern and western ghats of India, photographing the landscapes of these pristine forests, I was also attracted to the hidden beauty of the small fauna that inhabit these. Starting to document these birds, butterflies, dragonflies, damselflies, insects and whole lot of wild flowers, I was drawn towards nature more intimately.
The urge to know more about these organisms, their interaction with each other and humans, and moreover, their ecological importance in our lives is what drives my passion !!
My photographs have appeared in leading newspapers, magazines, website publications, corporate calendar, bird books.
I think, photographs has the power to be the agent of change and I am using this medium to document and bring out the beauty of natural biodiversity to the common man. The urgency of conservation towards our natural heritage is the most important thing a photograph can do!
I am currently based out of Pune.

If you need photographic prints/frames of the photographs for your home or corporate offices, drop me an email.

Stay blessed with light,

~ Samyak.
My Equipment
Cameras :
Canon 5D Mark II, Canon 7D Mark II, Canon 7D.
Lenses :
Canon 500mm F4 L
Canon 300mm F4 L
Canon 24-105mm F4 L
Canon 50mm/1.8.
Sigma 150mm/2.8 Macro

Tripods:
Benro C3580 Tripod with Benro BH2 Gimbal Head.
Manfrotto 055XProB Tripod with 488RC2 BallHead.

Misc:
Canon 1.4 TC.
Canon 580 EX-II speedlite Flash.

Runner up in "Conservation Issues" and Special Mention in "Animals in Habitat" category at Nature In Focus Photography Contest 2016.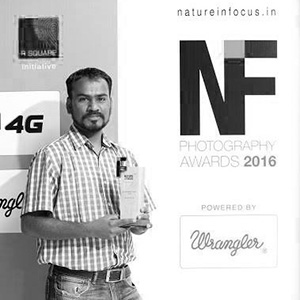 Second Prize in "Raju Harkare Memorial" photography competition organised by Srushti Paryavaran Mandal.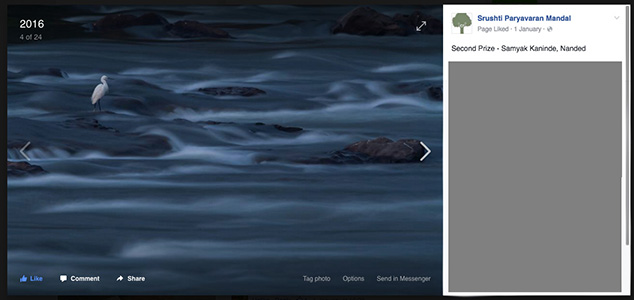 Published an article about my expedition to Pakke Tiger Reserve in search of the Wreathed Hornbills in "Matrubhumi's Yathra" Magazine in Kerala.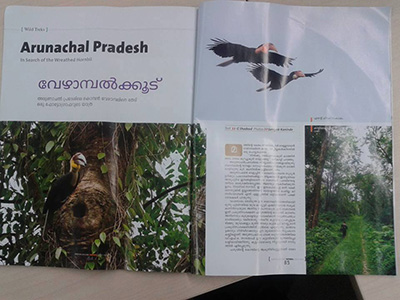 Special Mention in "Conservation Issues" category at Nature In Focus Photography Contest 2015.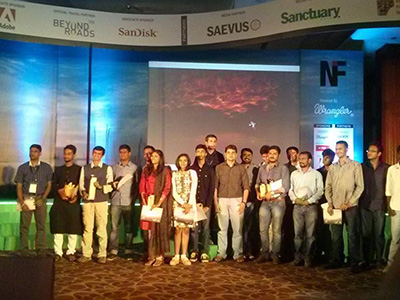 Highly Commended for "Mating Dragonflies in Air" image in 2012 DJMPC photography edition.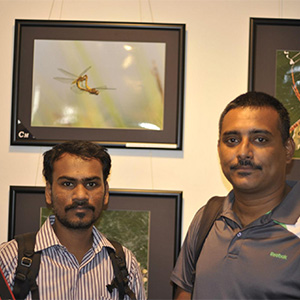 Published an article about the Poaching around Chennai Lakes in SaevUs Magazine.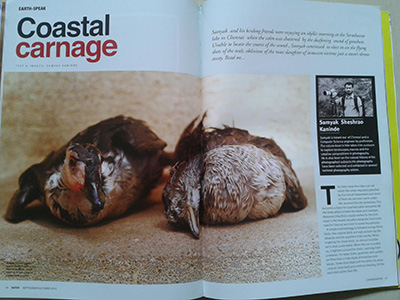 Won Gold and Silver Medals at PSM International Photography Salon in Members Section 2014.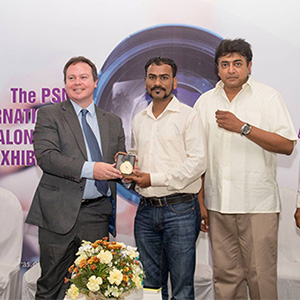 Felicitation by Chennai Camera Fair for my work in Macro Photography around Chennai.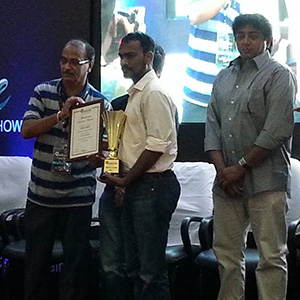 TOI reportage of the sighting of Chinese Pond Heron in Chennai seen by me.