Nehru Trophy Boat Race
---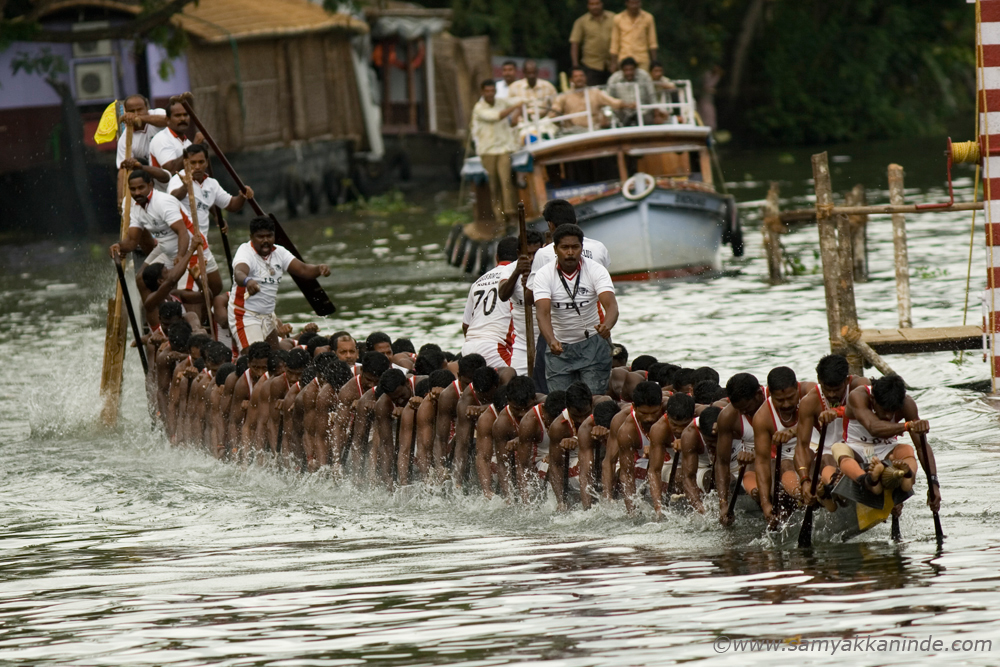 16. The participants moving ahead while cheerleaders cheering them up.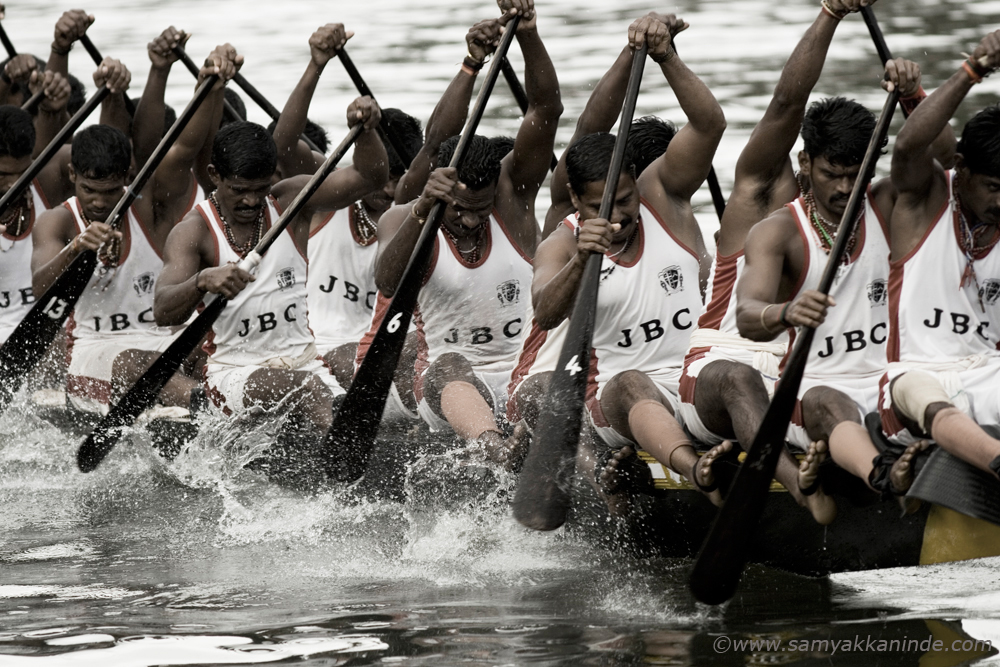 17. The oarsmen all in sync moving ahead.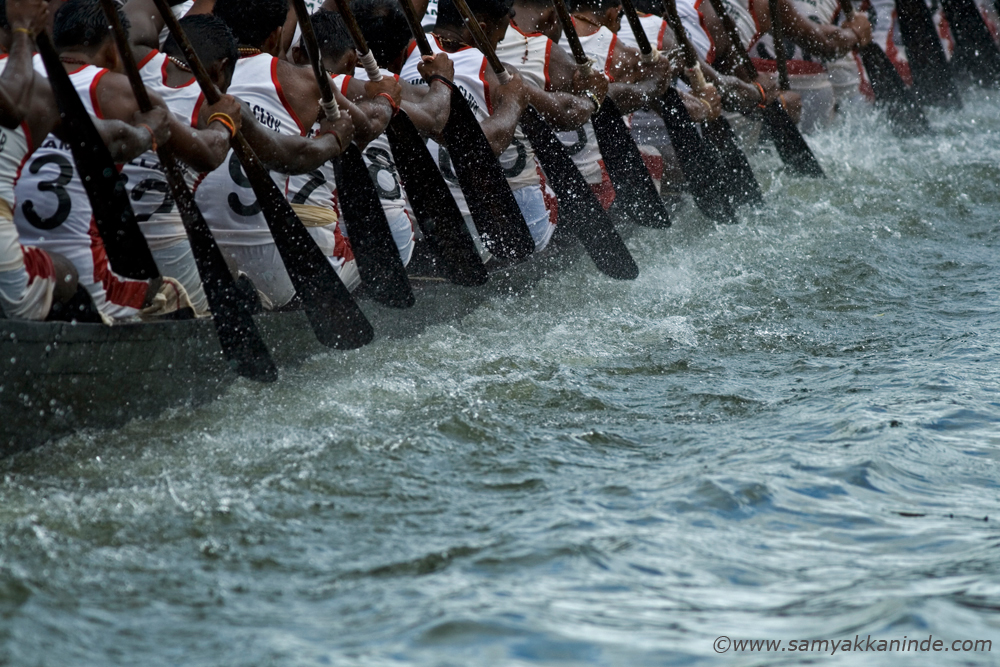 18. The oarsmen leaving behind a trail and pattern on water.
19. The ladies were no behind in this competition.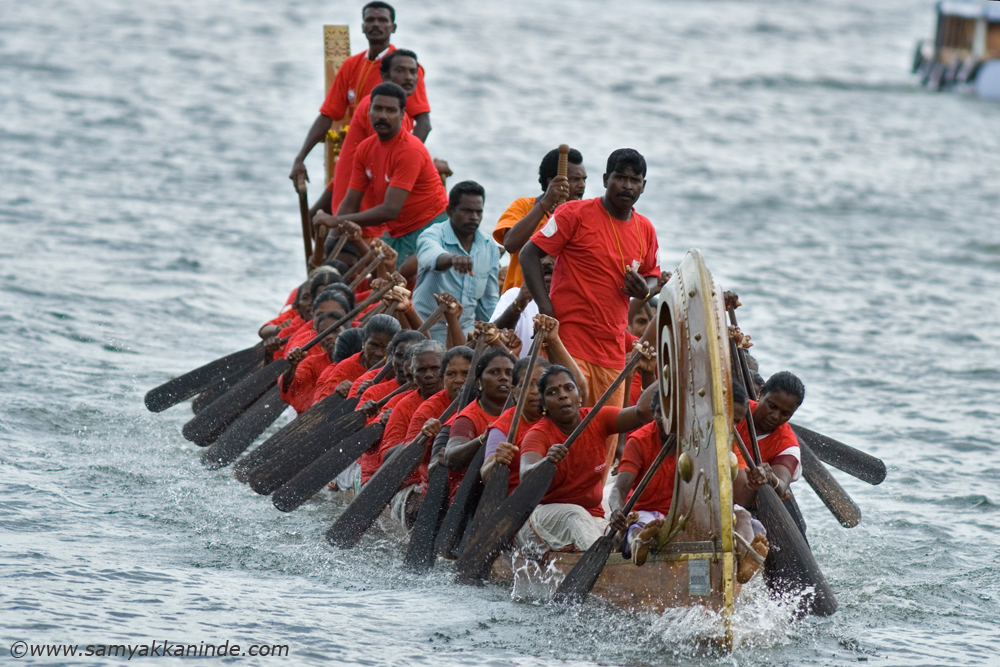 20. The male cheerleaders while women oarsmen in this boat.
21. The cheerleader getting the oarsmen in sync.
22. A cheerleader cheering the team.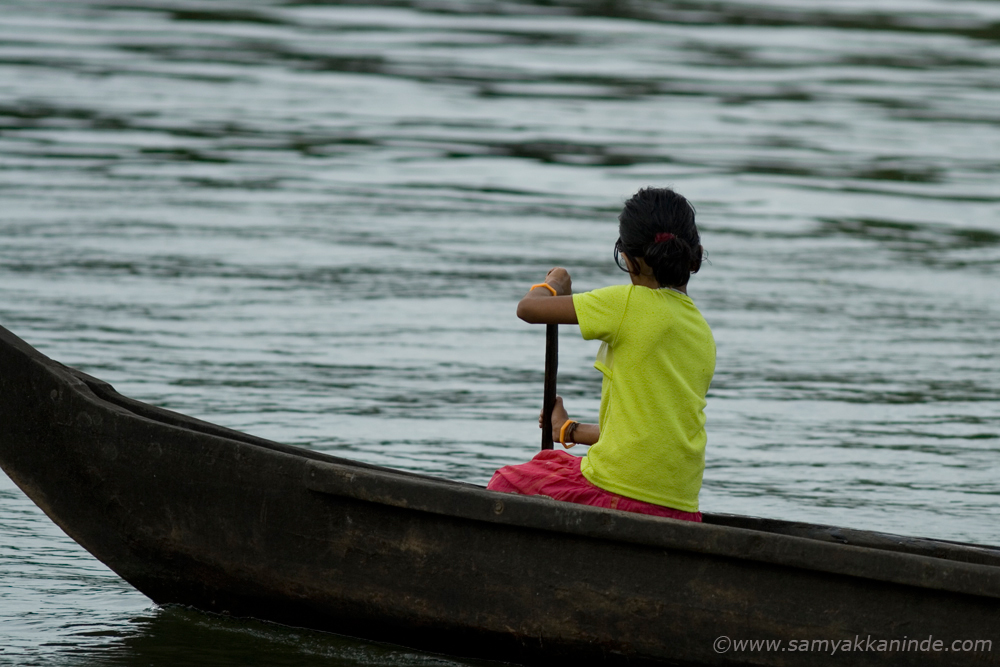 23. The small girl wandering in water.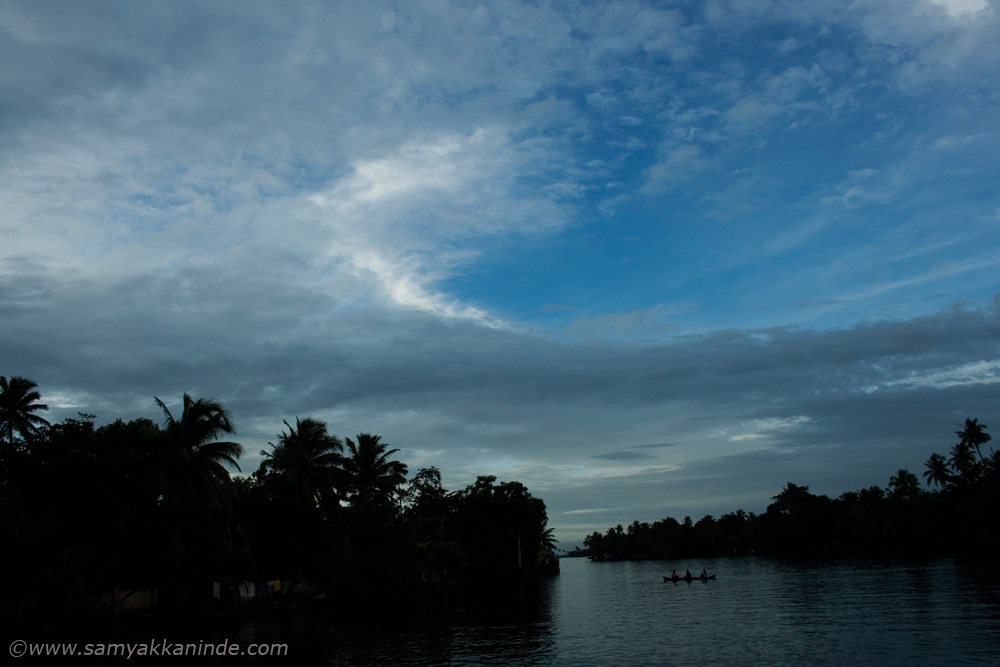 24. The blue sky could be seen only during sunset time. It was cloudy rest of the time.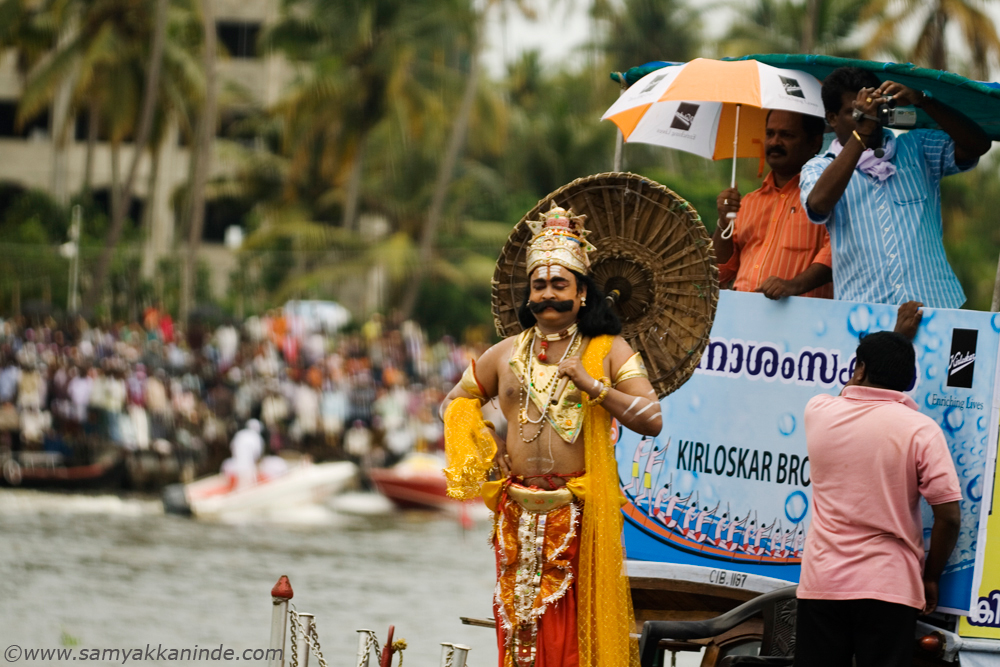 25. The mahabali act on the racing day.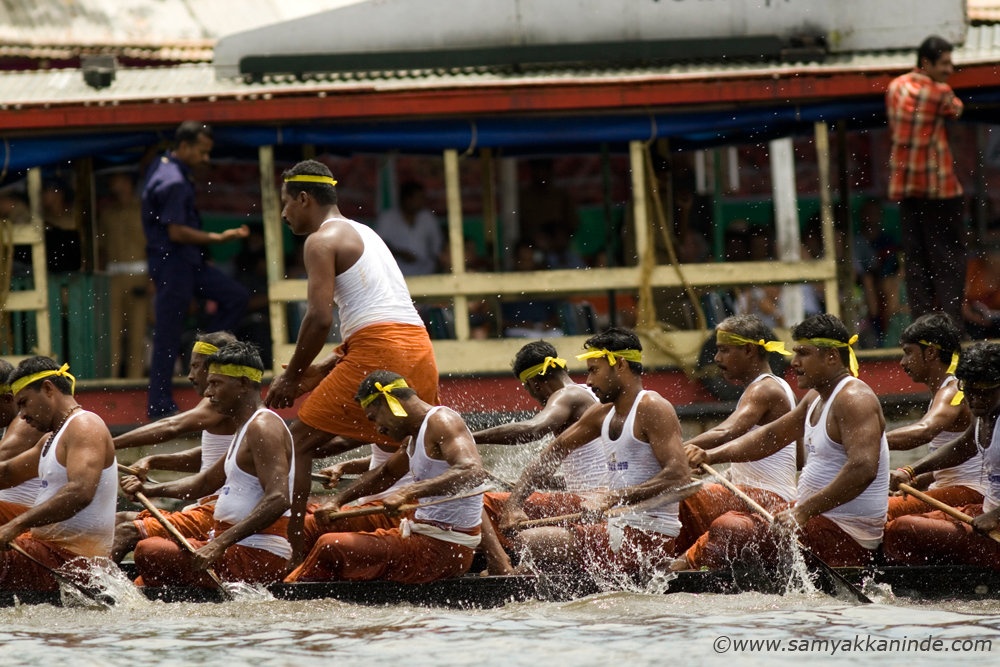 26. The practice just before the actual race.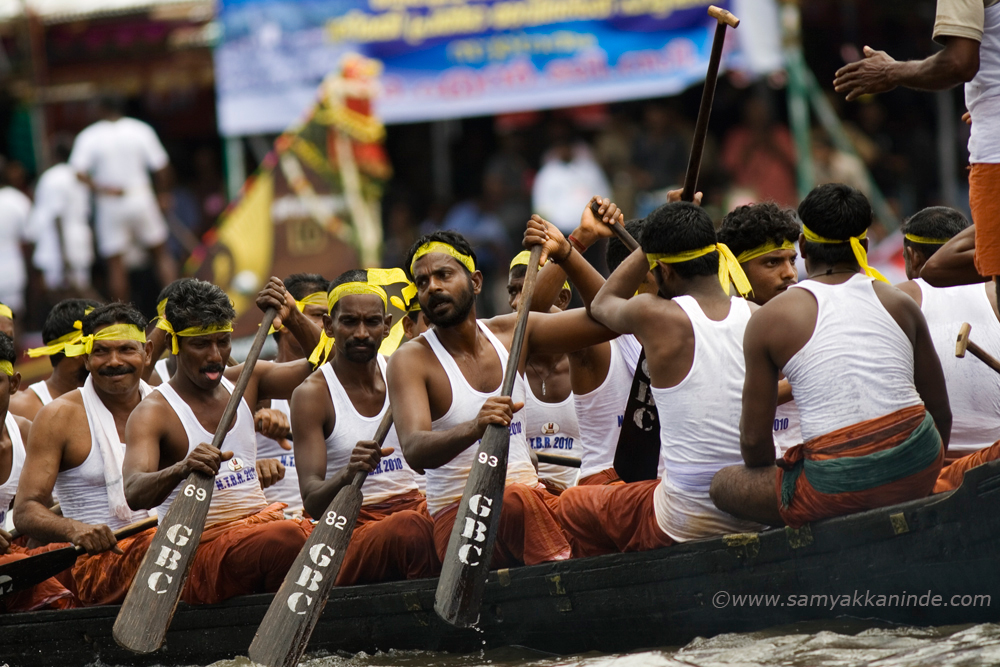 27. The relaxed practice session.
28. The practice session before the actual race.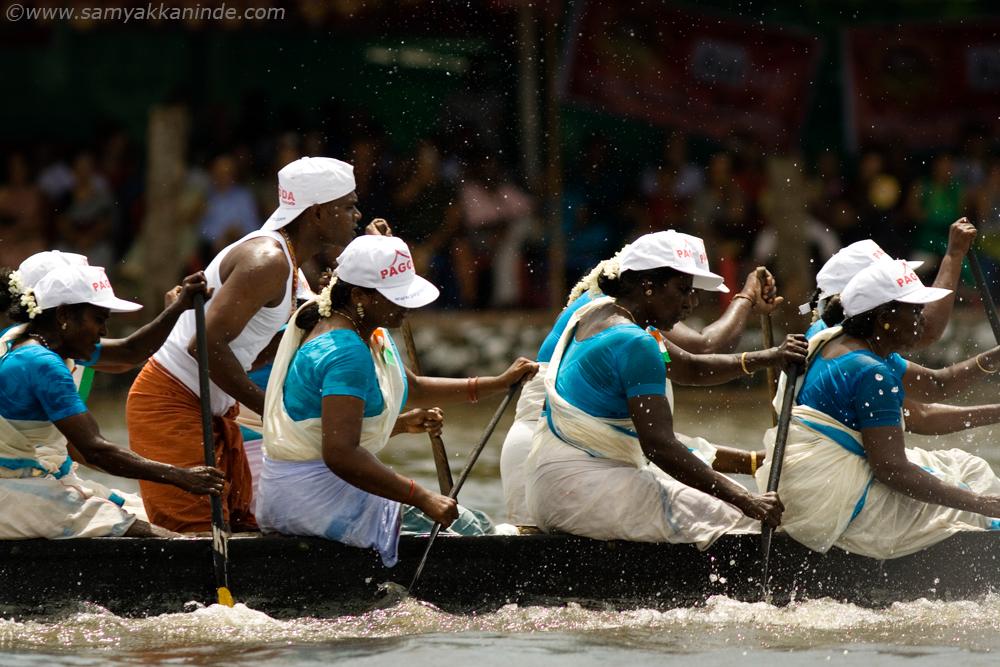 29. The ladies also did some practice for their race.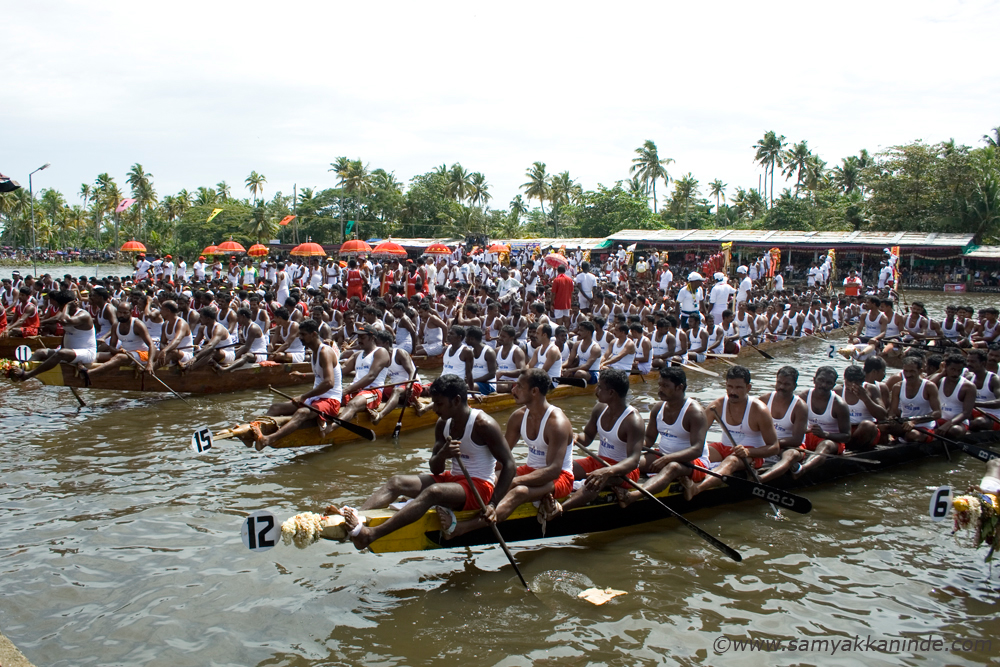 30. All the boats were parked before the actual race while president of India was giving a speech.
Do not forget to write about how you liked them below. Thanks for the time spent here.