Nehru Trophy Boat Race
The Nehru Trophy Boat Race on the Punnamda Lake, near Alappuzha (alleppy), held on the second Saturday of August every year, is the most competitive and popular of the boat races.
On the day of this fiercely fought boat race, the tranquil lake front is transformed into a sea of humanity with an estimated two lakh people, including tourists from abroad, coming to watch the event.
For the people of each village in Kuttanad, a victory at this race for their village boat is something to be celebrated for months to come.

Here is the collection of the pictures I could make in our 4 day trip to this beautiful place, Alleppy.
Equipments: Canon 400D, canon 18-55mm, Canon 300mm F4 L, Sigma 150mm 2.8 Macro.
---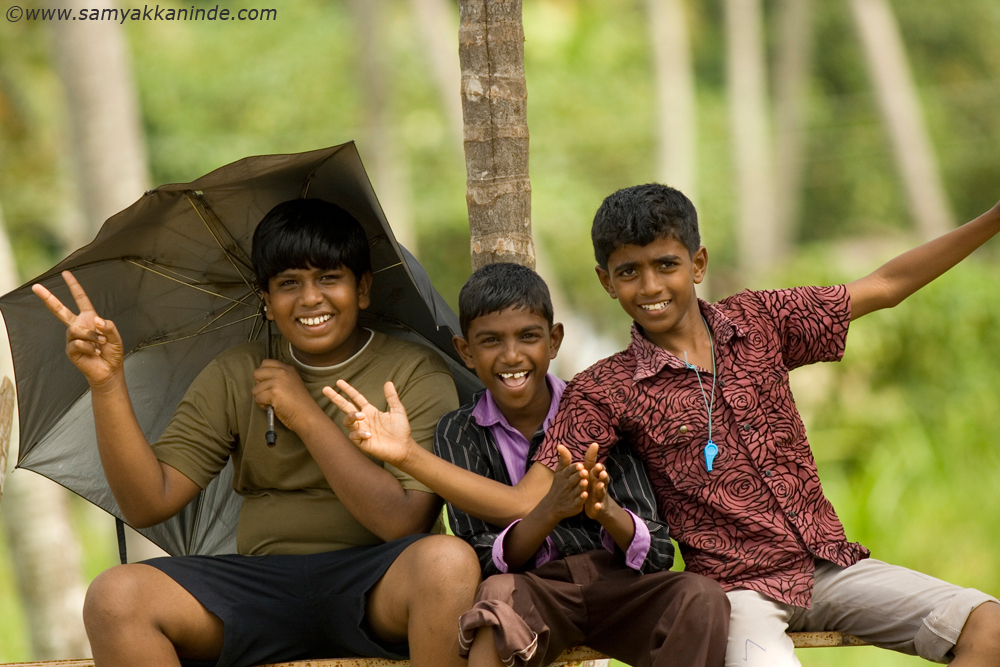 1. The kids sitting around lake watching practice session of boat race.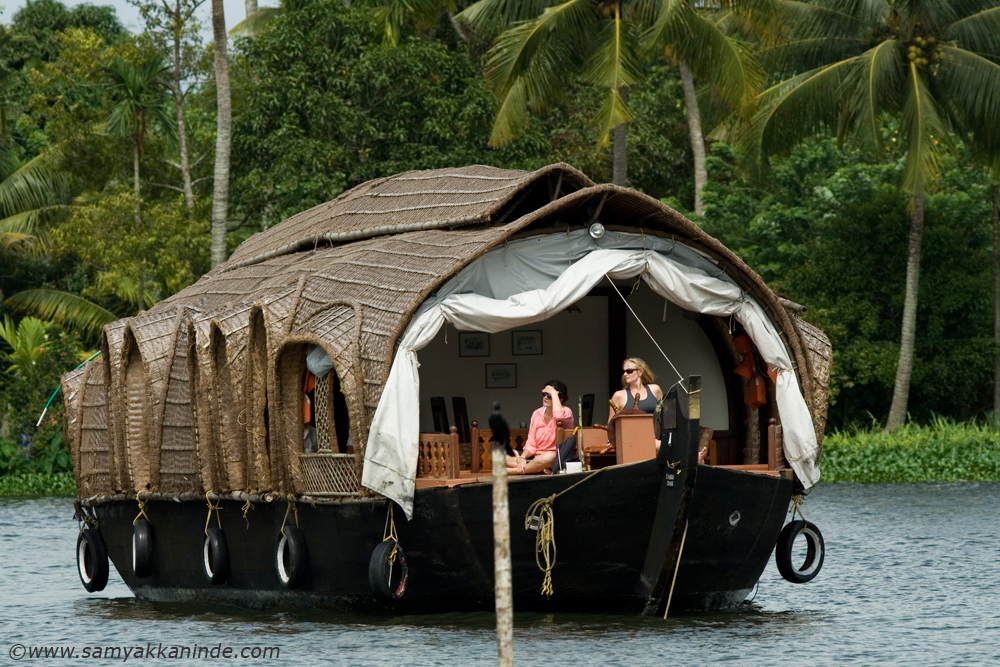 2. The tourists on houseboats enjoying the drive on backwaters.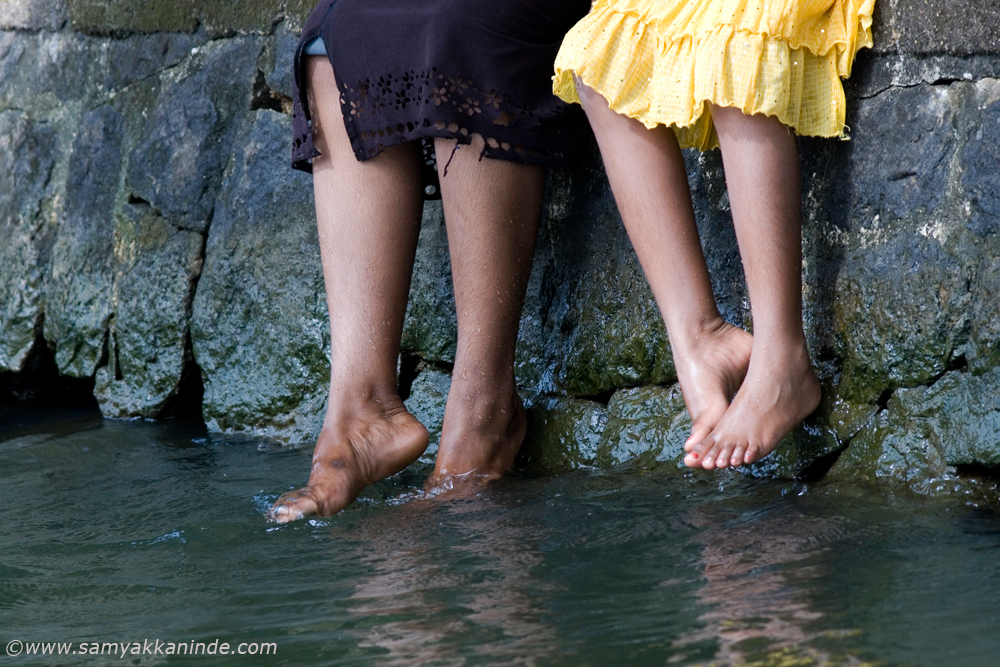 3. The girls from this small island - sitting there playing with water while chit-chatting.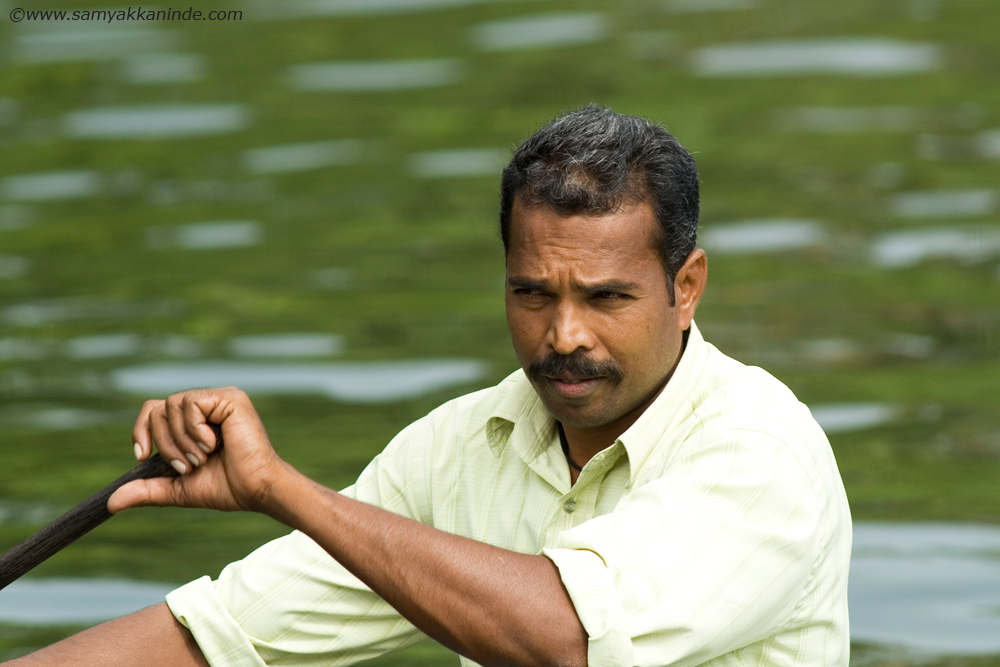 4. Local there using boat as his vehicle to move around.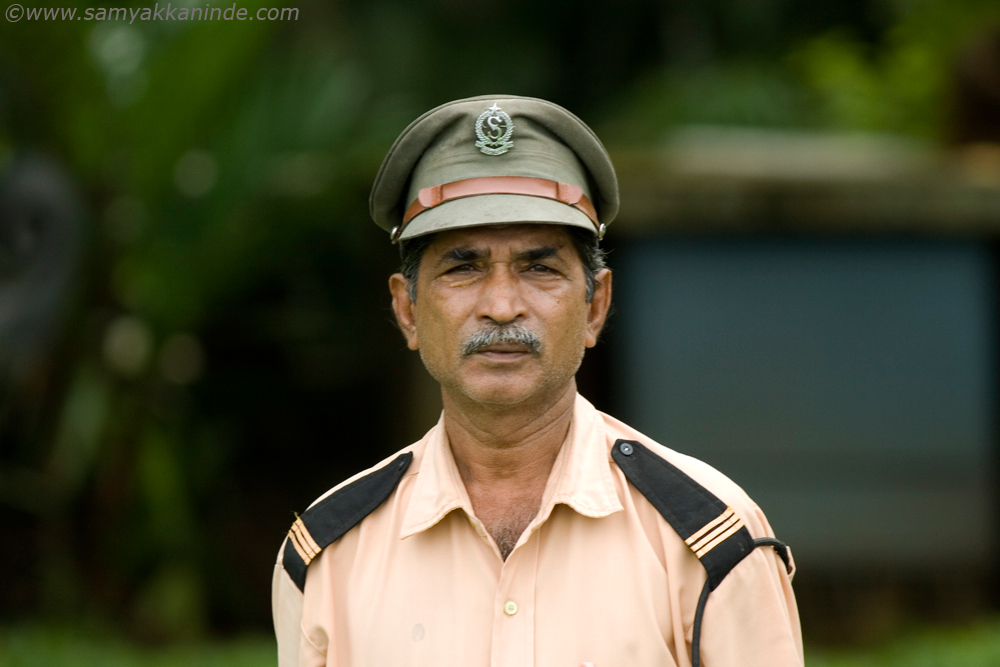 5. The guard from one of the private property owner from one of the islands.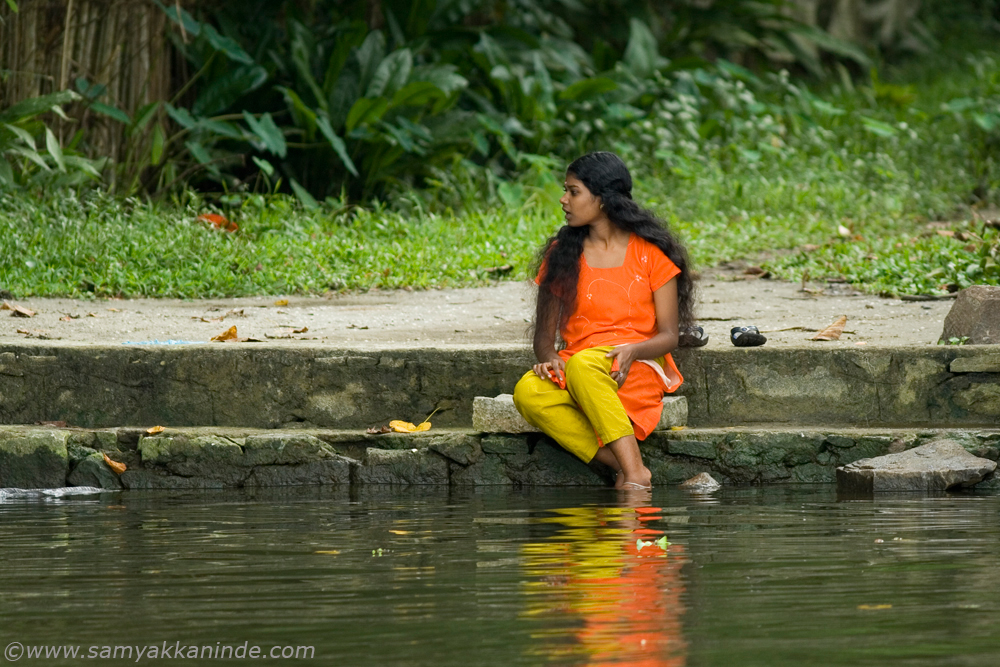 6. The girl sitting their giving company to her friend washing clothes nearby.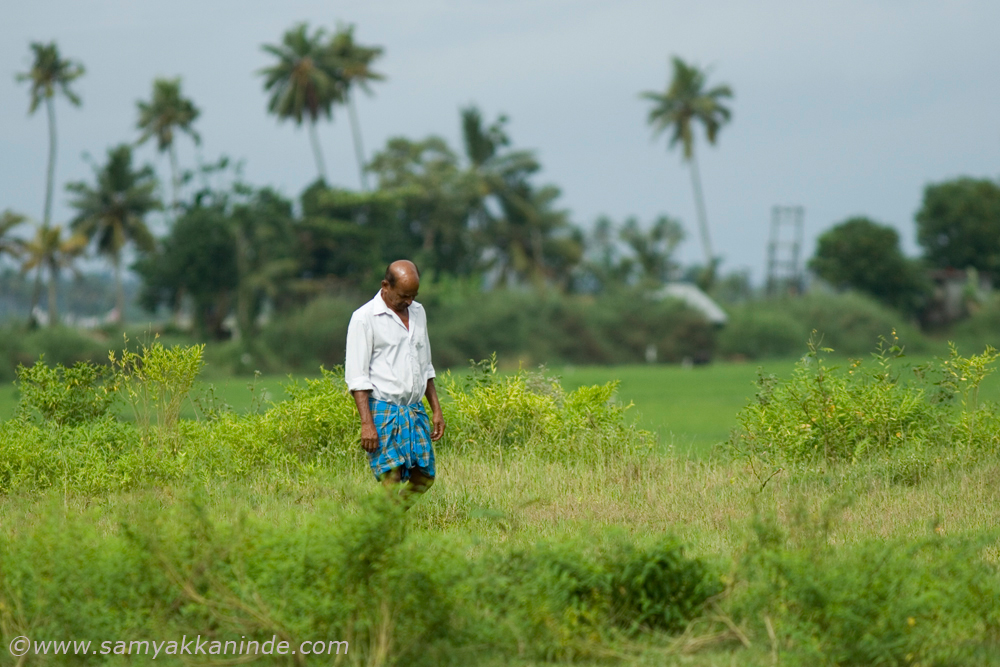 7. A man in his paddy field.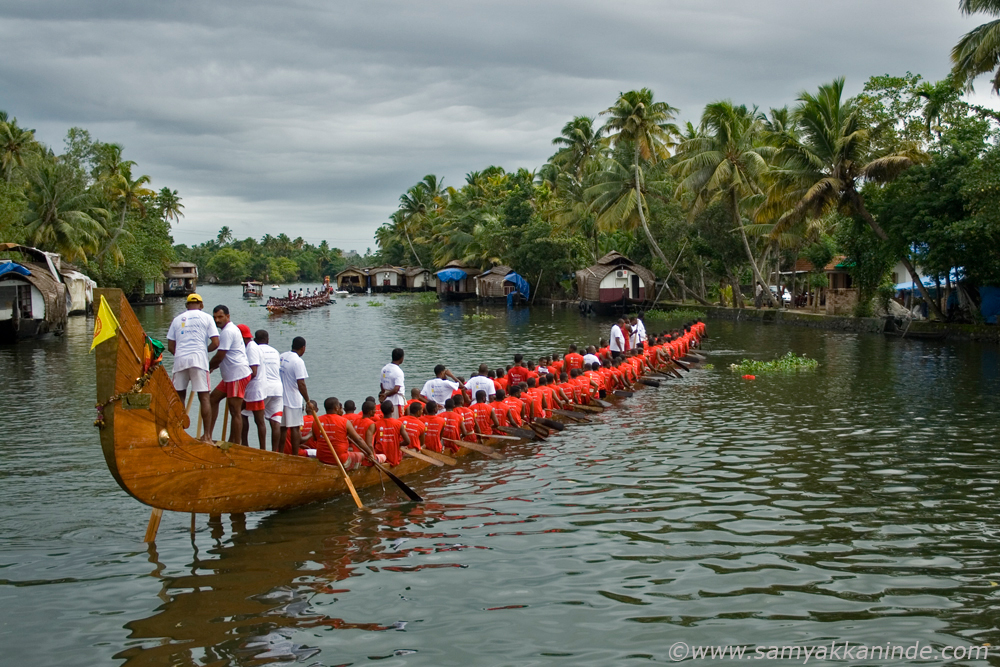 8. The practice session of the boat race going on.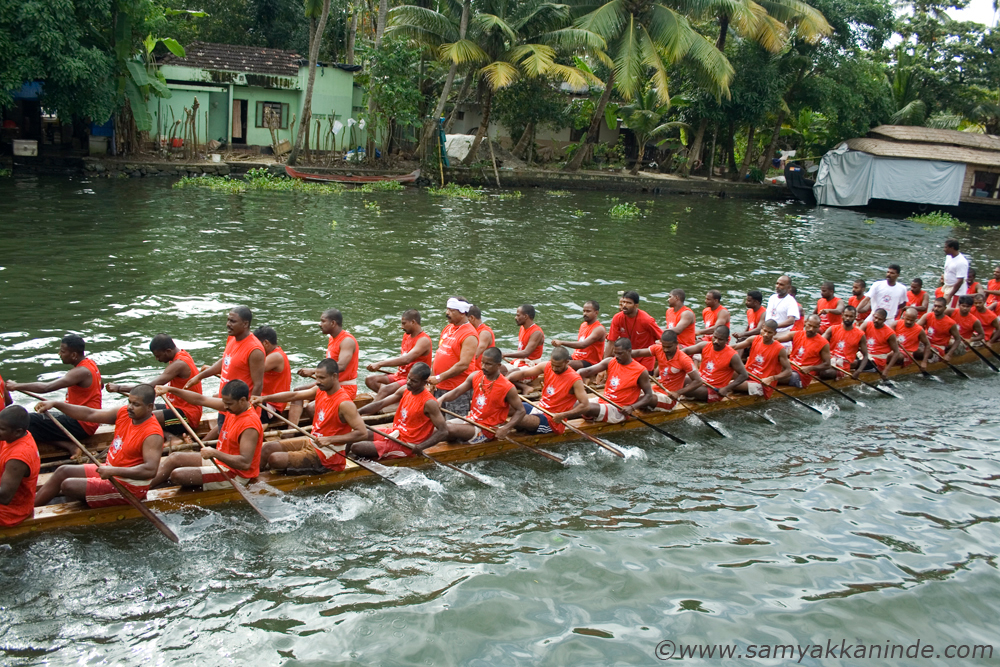 9. The oars moving in sync.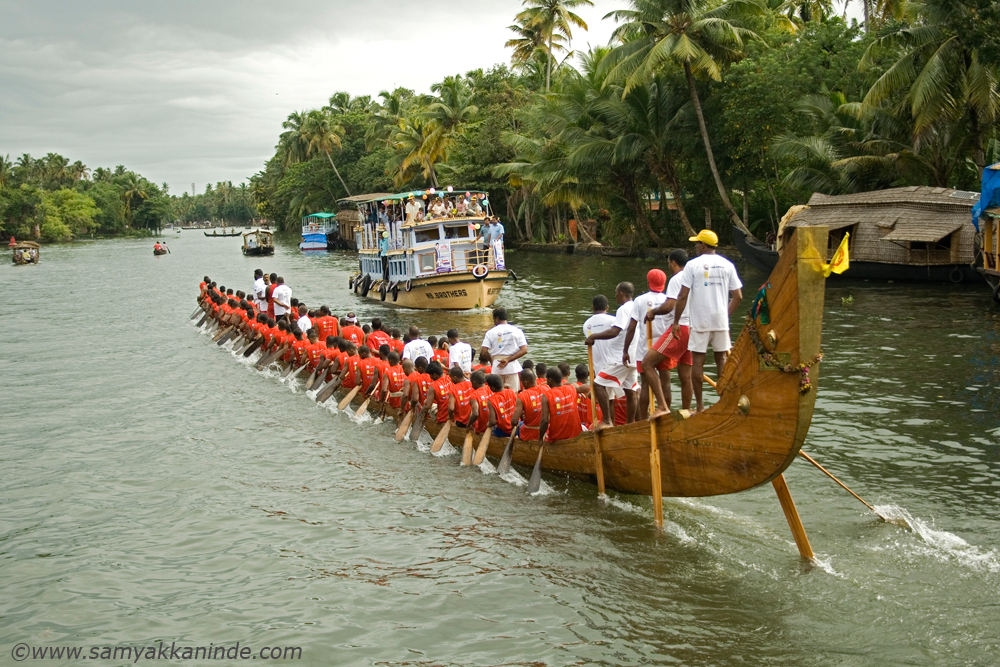 10. The boat moving ahead.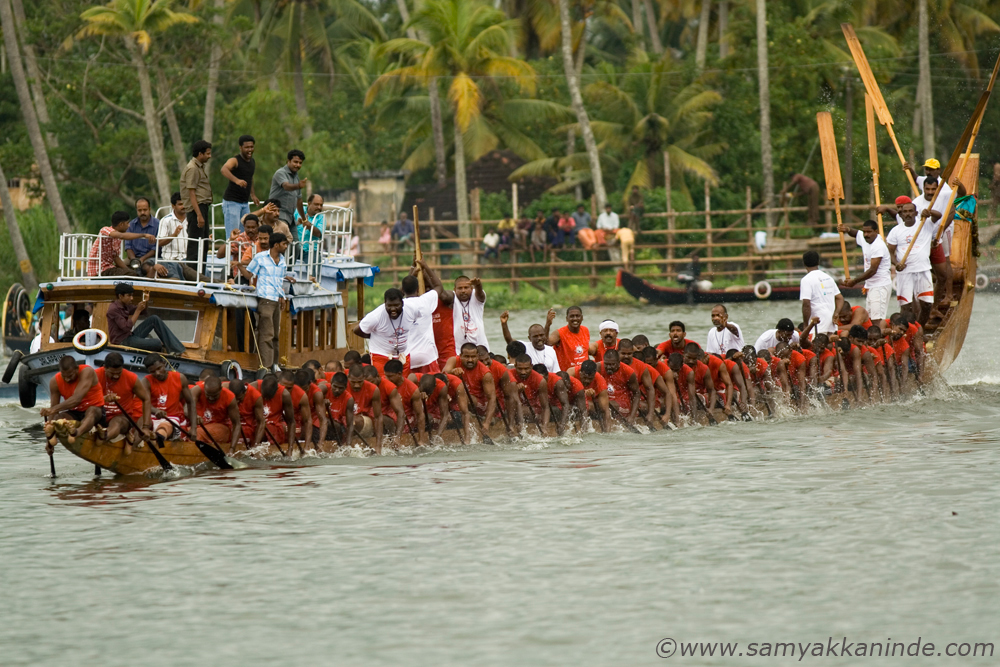 11. The action of the race.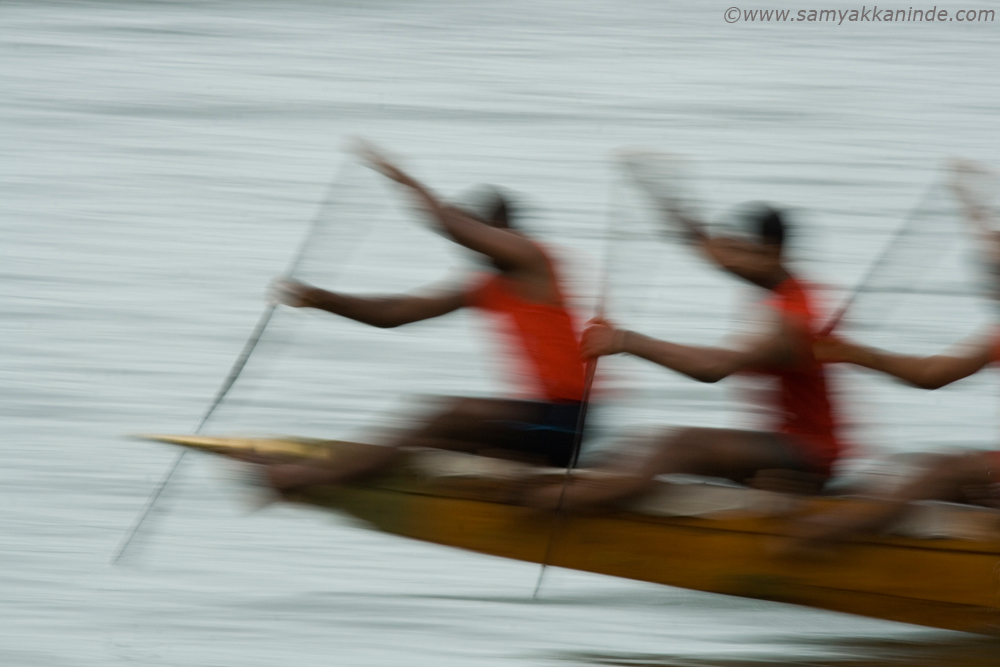 12. The painting effect.
13. The kiddo from another boat came to ours to watch out practice session.
14. The policemen doing patrolling of the area waving at the cameras.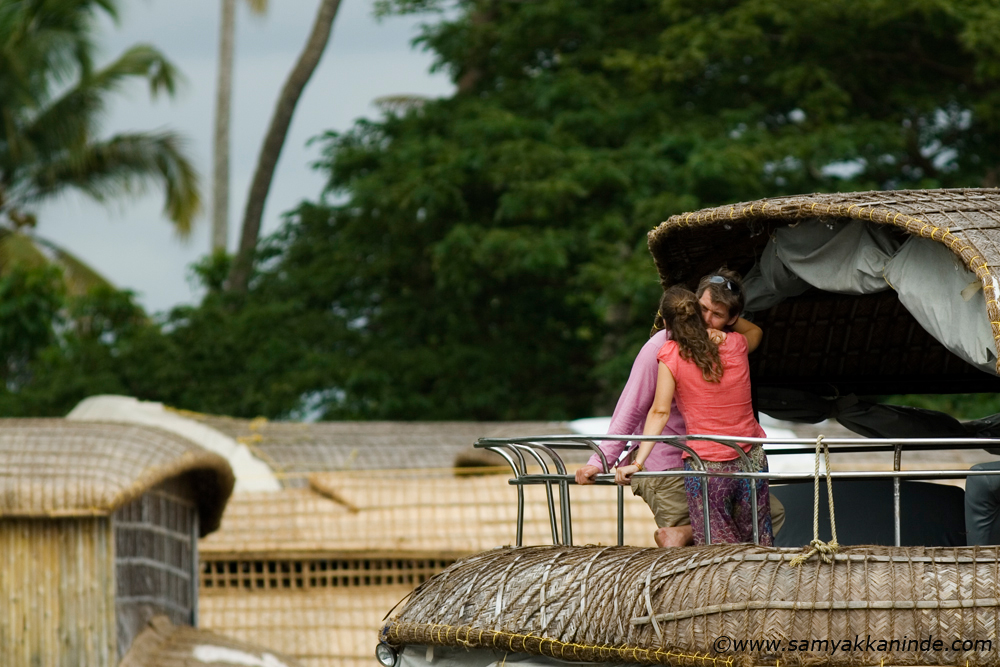 15. The romantic weather, houseboat and the company of your love.
Do not forget to write about how you liked them below. Thanks for the time spent here.